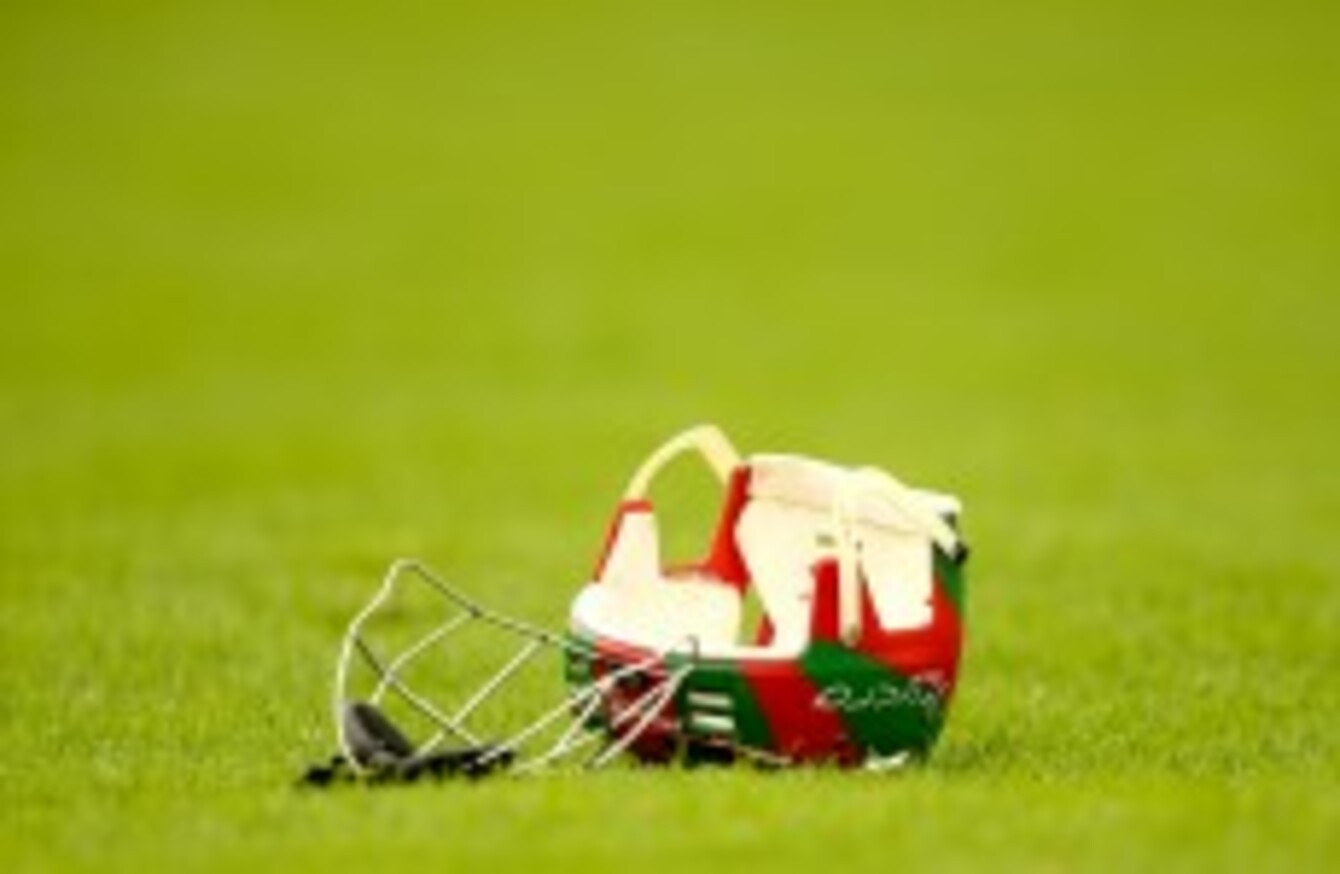 Image: James Crombie/INPHO
Image: James Crombie/INPHO
CLONAKENNY PLAYER CONOR Ryan underwent surgery this morning to have a hurling helmet removed from his hand.
A bizarre episode occurred during yesterday's AIB Munster club intermediate semi-final against Cork outfit Newcestown, when Ryan had teammate John Joe Ryan's helmet impaled in his hand in a freak accident.
Ryan spent the night with the helmet strapped to his hand before he went under the knife in Cork this morning to have it removed.
Here's the nasty evidence doing the rounds on social media:
"They were operating on him this morning, the helmet was strapped to his hand last night," Clonakenny chairman Gerry O'Hara told The42 this morning.
"They had to leave it until this morning. It's a freak accident, isn't it?
"He'll be fine once they have it done. I didn't ring him yet because they were only operating on him this morning in Cork.
"You could do without them things. He went straight to hospital after the match.
"He sent a picture of it to John Joe Ryan, saying 'thanks for a loan of your helmet but I didn't want to wear it on my hand! At least he saw the other side of it!
"I didn't see it happening, it was a good bit down from me, a freak thing so it was.
"He'll be sore for a good while."
Clonakenny lost by a point against Newcestown but after winning the Tipperary intermediate championship, they're now preparing for life as a senior club in 2016.
"We were unlucky, we could have won it. It's a fine line, isn't it?
"But it's been a great year, fantastic. It would have been our dream to win a county and we were within a puck of a ball of a Munster final. But we're senior now and we'll have to handle it."
We're sure than Conor will be back fit and raring to go next year but let's hope he doesn't find himself in any more scrapes of this nature!
This story gives a whole new meaning to AIB GAA's hashtag #TheToughest!