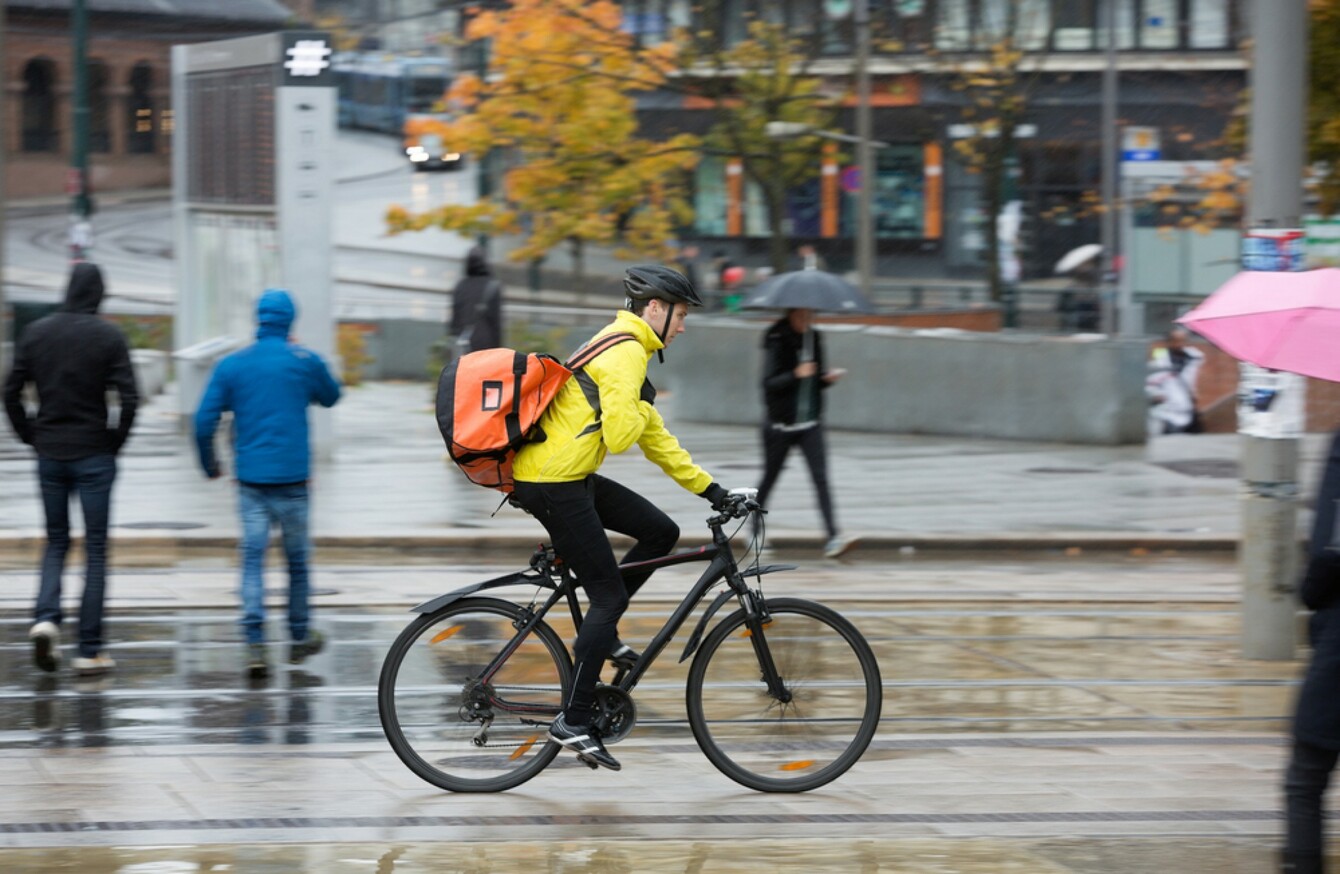 Image: Shutterstock/Tyler Olson
Image: Shutterstock/Tyler Olson
COMMUTING TO WORK in winter requires a good deal of motivation – and a bike that you can trust.
Not only is it more dangerous with dark mornings and evenings, but it's the season where you'll most likely have more mechanical issues with your bike.
Rain pushes much dirt, debris and glass right into your path and nothing is more frustrating than an early-morning flat when you're already late for work.
But with these five tips, you'll minimise any of that misery…and maybe even spike your motivation to ride more.
Winter tyres
Contrary to popular opinion, grip is not dictated by the threading you see on a tyre.
Because tarmac is harder than rubber, the tyre does not leave an imprint on the tarmac meaning threading has no effect on grip.
The thread pattern reduces the amount of tyre in contact with the road, giving it LESS grip, not more.
A tyre's grip is dictated by the rubber compounds in it and these are closely-guarded secrets by the manufacturers.
But if you really want that peace of mind, get a wider tyre. Road tyres are sold in three widths; 23mm, 25mm and 28mm. The latter two will suffice, the 23mm tyres will not, or at least they should not.
Also, it's just as important to use less air pressure in winter. PSI is how tyre pressure is measured and it stands for 'pounds for inch'.
Never put more than 100 PSI in your tyres in winter. 80 is plenty. A softer tyre provides more grip – so long as it's not too soft!
You also need to get a thicker tyre which basically means that any shards of glass your ride over will have more rubber to penetrate before piercing your inner tube.
Front and rear mudguards
These are crucial for your comfort while also keeping your bike in better condition.
Not only will they keep you dry, they'll also prevent water from getting inside your machine, potentially causing cables to become rusted and any moving parts to become stiff.
These can be attached to the front and the rear and will only set you back around €25 for a set.
Co2 canisters
These have been a real Godsend as they speed up the time you'll spend shivering on the roadside pumping up a tyre.
While a mini pump is great, a Co2 canister inflates your tyre immediately – without any fuss.
They're small, cheap, easy to use and slip nicely into a jersey pocket.
Wet lube
The squeaky chain you hear is crying out for some attention and this is among the easiest ways to improve your bike's performance.
Rainwater washes the lubrication out of your chain and causes it to become sluggish when you shift gears.
But a quick clean with a rag followed by applying some wet lube will transform your machine.
The best ones are comprised of water-repellent synthetic oil that seeps into the links.
Apply it by dripping the liquid on the chain for one revolution – no need to lash it on!
Front and rear lights
Every bike should have good quality front and rear lights that offer a strong beam – though not so strong as to dazzle motorists.
There are plenty of good quality, lightweight, LED lights that can be clipped to your bike.
They're now a legal requirements anyway so don't risk a fine, or worse, by not having them.