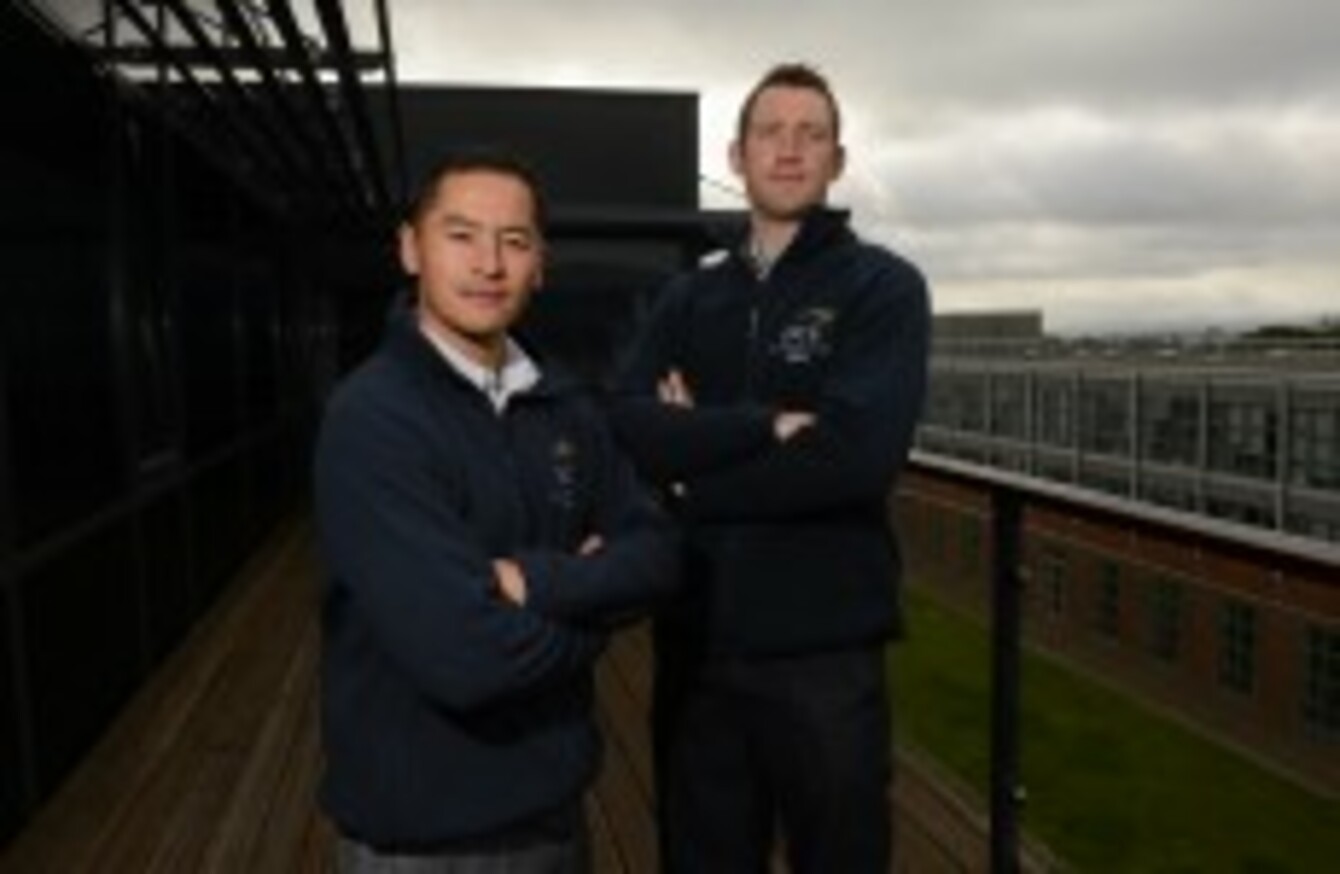 Bastick, right, and Jason Sherlock: the Dubs duo were awarded scholarship places on DCU's Executive MBA programme.
Image: Brian Lawless / SPORTSFILE
Bastick, right, and Jason Sherlock: the Dubs duo were awarded scholarship places on DCU's Executive MBA programme.
Image: Brian Lawless / SPORTSFILE
DENIS BASTICK KNOWS that there's no time for him to lick his wounds and dwell on Dublin's All-Ireland disappointment. If the Tempelogue Synge Street man wants to be part of the capital's plans to reclaim Sam next season, he'll need to get back down to business immediately.
While Mayo and Donegal prepare to meet in Croke Park a week from Sunday, Bastick and his fellow boys in blue have other matters on their mind. The semi-final defeat was the final act in Pat Gilroy's term as manager and now, for the first time in four years, the Dublin panel will have to work hard to make those crucial first impressions all over again.
It is all but certain that U21 manager Jim Gavin will step up to the senior hotseat, an appointment expected to be ratified on 1 October. But no matter who fills Gilroy's shoes, Bastick knows that they will be watching the Dublin club championship with a keen eye.
"From the players point of view, we just want to show that we are anxious to prove ourselves and make a mark and buy into whatever the new manager wants. You could get carried away thinking about will he do this or that; we'll wait and see. Play some club football in the meantime and see what happens at the beginning of the year and see what the manager is looking for.
Definitely in my mind, I have championship coming up around the corner and any contender for the management or whoever it is going to be will be at those games, so it's a level playing field  for everyone again. There is no set panel, no set players. This is a new beginning.
With a new manager comes new opportunities for some of Dublin's fringe players and unheralded gems. For players like Bastick, reputation alone won't be enough to carry them back into the starting XV next season.
There's no better motivation.
"There are no guarantees. It doesn't matter what we have done in the past. That is all gone and that's going to be great for the team and a case of a fresh start for everybody. Everyone has to prove themselves and you'll find that with players. You'll find that extra bit to push on."
While Gavin appears to be the consensus pick, it would be nice for players to have the new man — whoever that may be — in the job sooner rather than later, Bastick adds.
Personally you'd like to meet the new guy and see where things are but that's just a personal interest. I'm sure other players feel the same but everyone has the club to focus on and it's a totally different animal now.

The club is a shop window for this Dublin team and this Dublin panel so if they name it soon that's fine we'll get on with it.
As Gilroy departs, Bastick makes no secret of his gratitude towards the St Vincent's man.
"My football career kick started when Pat came in, so looking back on the achievements I've had with Dublin, I do owe a great deal to him and the rest of the management team.
"Obviously [I'm] sorry to see him go but someone else is going to come in and I m sure the team are going to give him 100 per cent, whoever he is. He will have the full backing of all the players, including myself, to go on and win something with him as well."
Bastick was speaking at the announcement by Dublin City University Business School and the Gaelic Players Association that himself and former Dublin star Jason Sherlock have been granted scholarship places on the prestigious Executive MBA Programme.