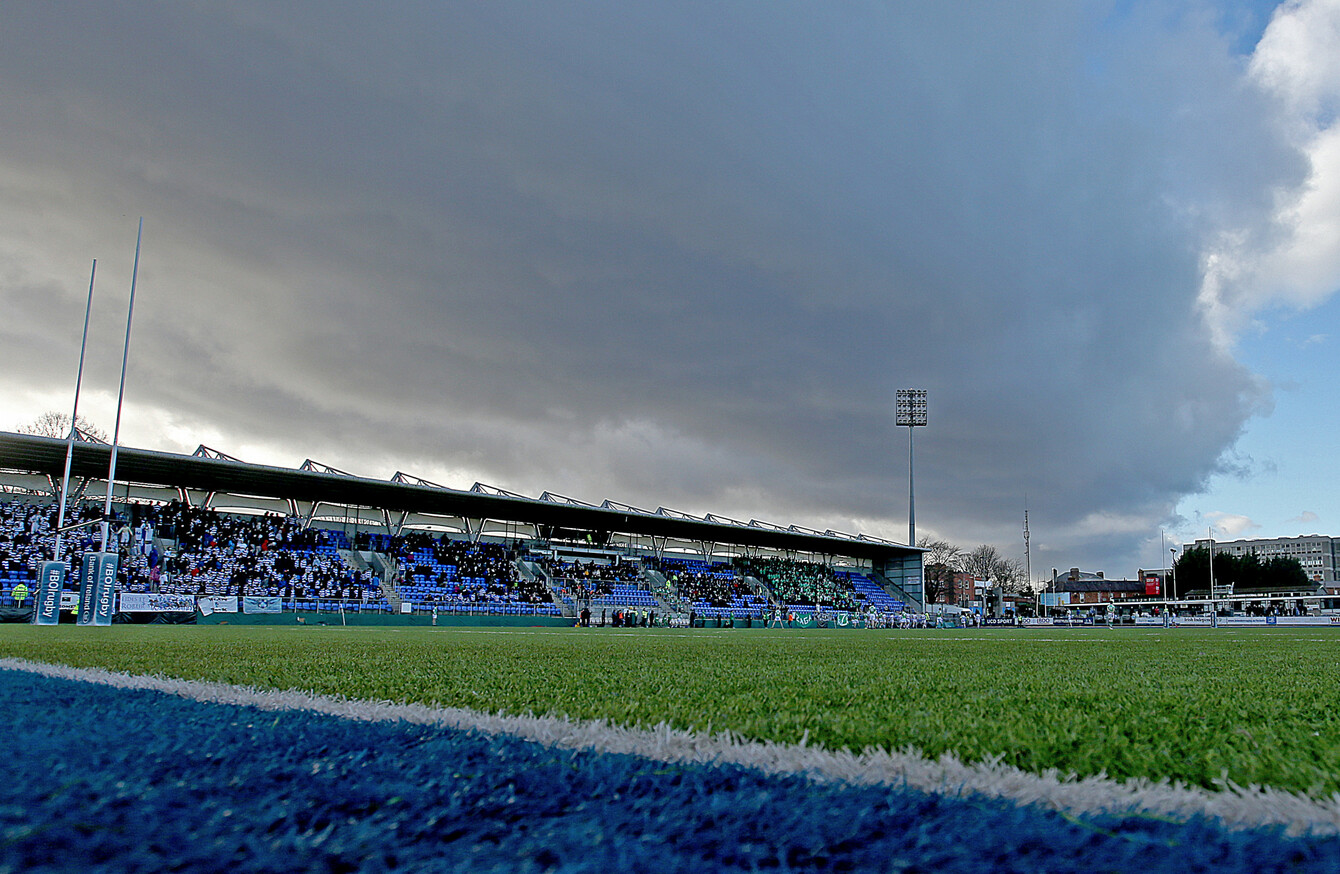 The Leinster Senior Schools Cup is currently at the first round stage.
Image: Donall Farmer/INPHO
The Leinster Senior Schools Cup is currently at the first round stage.
Image: Donall Farmer/INPHO
SPORTS IRELAND SAYS schools rugby is now considered a 'high risk area' in the context of anti-doping, but it is unable to carry out drugs testing on players until invited to do so by the Irish Rugby Football Union (IRFU).
There have been renewed calls for the introduction of mandatory testing in Irish secondary schools following the landmark decision in New Zealand to test schoolboy players at the semi-final stage of the national competition for the first time.
As it stands in Ireland, schools rugby does not fall within Sport Ireland's jurisdiction and while the IRFU facilitates competitions in all four provinces, the issue is that the national governing body does not govern it.
"The bottom line here is, for us to operate an anti-doping programme, there has to be a governing authority, and that's a national governing body," Sport Ireland chief executive, John Treacy, says.
"And if there is a positive case, they need the authority to pursue the case. You can't go into an organisation if you haven't got a national governing body that has the rules in place.
"So I think the IRFU has been making the case that schools rugby is independent of themselves, and that's a governance issue, and that's maybe something that we would hope the IRFU can look at."
As the Top Four finals tournament in New Zealand is held under the auspices of New Zealand Rugby — the national governing body and a signatory to the World Anti-Doping Agency code — parental consent is not required for testing schoolboy players.
Drugfree Sport NZ, New Zealand's anti-doping organisation, said it had information which suggested 'a significant potential for doping to occur' within the schools rugby environment, and certainly in Ireland the widespread use of supplements is no secret.
The results of a study conducted by the University of Otago in 2013 found of the 142 boys in the first XV of schools teams around New Zealand, more than 70 per cent had used four or more supplements — including protein powder and energy drinks — in the previous six weeks, while five had taken illegal performance-enhancing drugs.
Dr Una May, head of Sport Ireland's anti-doping, says it remains a 'complex' area.
"We've always considered it and we'll continue to consider it, and when the time is right and the situation is appropriate then we can foresee it happening at some point in the future, but I can't foresee it in the short-term," Dr May explained.
"I suppose that talk [about drug testing in schools] has been going on for a long time and it's a high risk area, and as I said if circumstances were right then we would consider doing the testing in schools, but it's a complex area to bring testing into schools and to underage athletes, and sometimes we test underage athletes but usually when they're part of the adult environment.
"In this case it would involve targeting underage groups, so there are a lot of different issues and elements but as John said, the governance has to be there before we do tests, and depending on the outcome of tests it could go nowhere and there's no point in that."
With schools rugby providing a direct pathway into the province's academies, there is now added significance and weight attached to the competitions, particularly at senior level, with players aware of what's on offer if they can perform and stand out.
On its anti-doping page, the IRFU says it 'works closely with Sport Ireland to deliver a comprehensive and robust anti-doping programme' and focuses on areas including 'the targeted testing of young players on the player pathway to professional rugby, i.e. provincial and national schools and club U18, U19 & U20 squads, provincial academies and provincial 'A' teams.'
The union's anti-doping policy has come under scrutiny recently over Munster's signing of South African second row Gerbrandt Grobler, who served a two-year ban between 2014 and 2016 having admitted to taking a banned anabolic steroid.
The42 is on Instagram! Tap the button below on your phone to follow us!