INJURED JOCKEY ROBBIE McNamara says he's "very optimistic" as he continues his recovery from a horror racing fall.
The 26-year-old still has no feeling in his legs but for the first time since spinal surgery, he was allowed out of his hospital bed on Tuesday to enjoy the Dublin sun.
"I'm feeling great," he told The Final Furlong podcast.
"I took it on board very, very early on. I'm still very optimistic.
"I've no feeling in my legs at the minute but I'm very optimistic. It's early days.
My back is badly battered and bruised, and there's a lot of swelling and bruising, and I'm hopeful that once all that swelling and bruising goes down that some of the nerve damage might repair and some of the feeling might come back.
McNamara was rushed to hospital with severe chest, abdominal and spinal injuries following a serious accident at Wexford earlier this month.
He faces a long road to recovery but insists he's had no negative thoughts at all about the battle he faces.
"I'm very active every day. I'm doing physio already. I'm working on balance and reflexes.
"I broke eight ribs and cracked six vertebrae as well so I can't do anything very strenuous so I'm just kind of passing by the day but I've visitors every day and going for x-rays and doing different things.
You've plenty to keep you occupied — I haven't even got around to television yet. I've plenty to do during the day.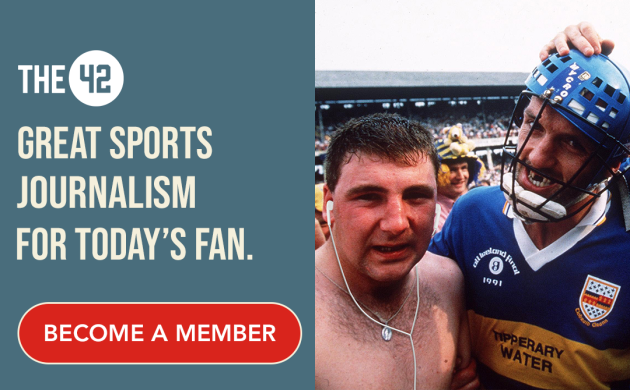 "I'm enjoying my days, I'm in great spirits, and enjoying it. No negative thoughts whatsoever so happy out."
Originally published at 13.16
Listen to The Final Furlong podcast in full here >