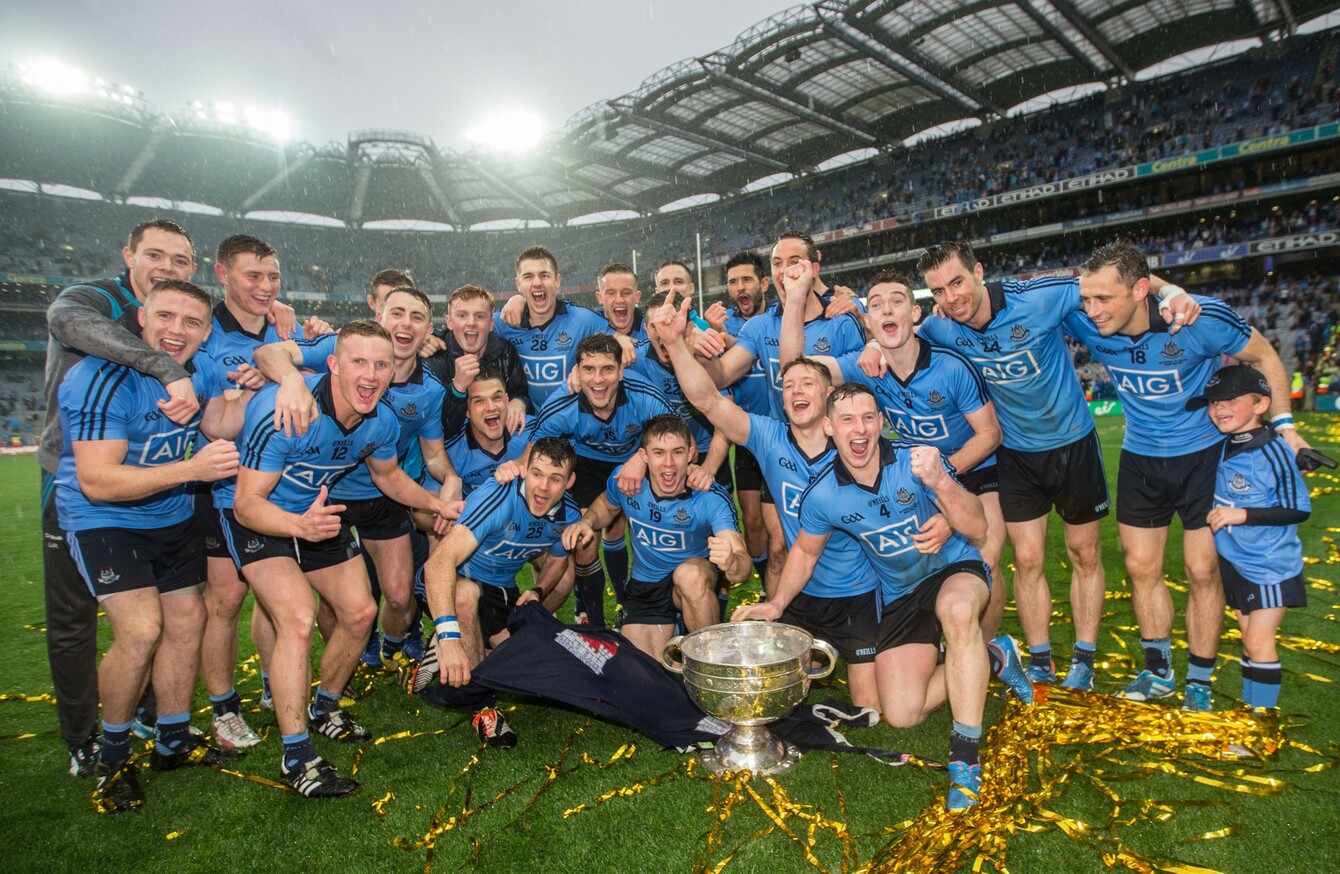 The Dublin team celebrating their Sam Maguire win last September.
Image: James Crombie/INPHO
The Dublin team celebrating their Sam Maguire win last September.
Image: James Crombie/INPHO
CAN ANYONE STOP Dublin from marching to another Leinster title this summer?
They're the heaviest of favourites to land an 11th crown in 12 years, having exerted utter dominance on their province in recent years.
But one of the country's greatest football managers still believes Dublin can be halted.
Sean Boylan's native Meath were the last county other than Dublin to reign in Leinster when they won in 2010.
And when pressed on the notion of Dublin invincibility and whether anyone can be stopped, Boylan is unequivocal.
"Yeh, yeh, Meath. You have to believe you can do it because there are still only 15 players playing.
And they are not eating any more spuds or anything else than anybody else.
"If you start to believe they are invincible then sure look it, you don't get involved in sport.
"There is always that chance and you always have to feel you have that chance.
"That's why it's very easy to say that if it doesn't work out for the likes of Mick O'Dowd in the first or second year 'get rid of him.'
"But if something is coming together then you've got to have that patience to go through that and then once you crack it then you're there."
Boylan concedes that Meath have been hamstrung by the loss of big figures but insists that cannot be used as an excuse.
"But you can only play with what you have – if you have Kevin Reilly gone, Bryan Menton gone, Stephen Bray gone, Conor Gillespie not fit available to play, they would have been four pillars of the team.
"And when you have that smaller population when you lose one or two it can have a huge impact on it.
"The only thing I'd wish is that we'd stop talking about the lads who are injured and talk about the lads who are playing.
"What you have to do to get the glamour back into Meath again is you've got to start winning.
"If the lads were fortunate enough to come up to Division 1 last year, and they were so close to it, every kid in the place would want to be playing football now – that's human nature."