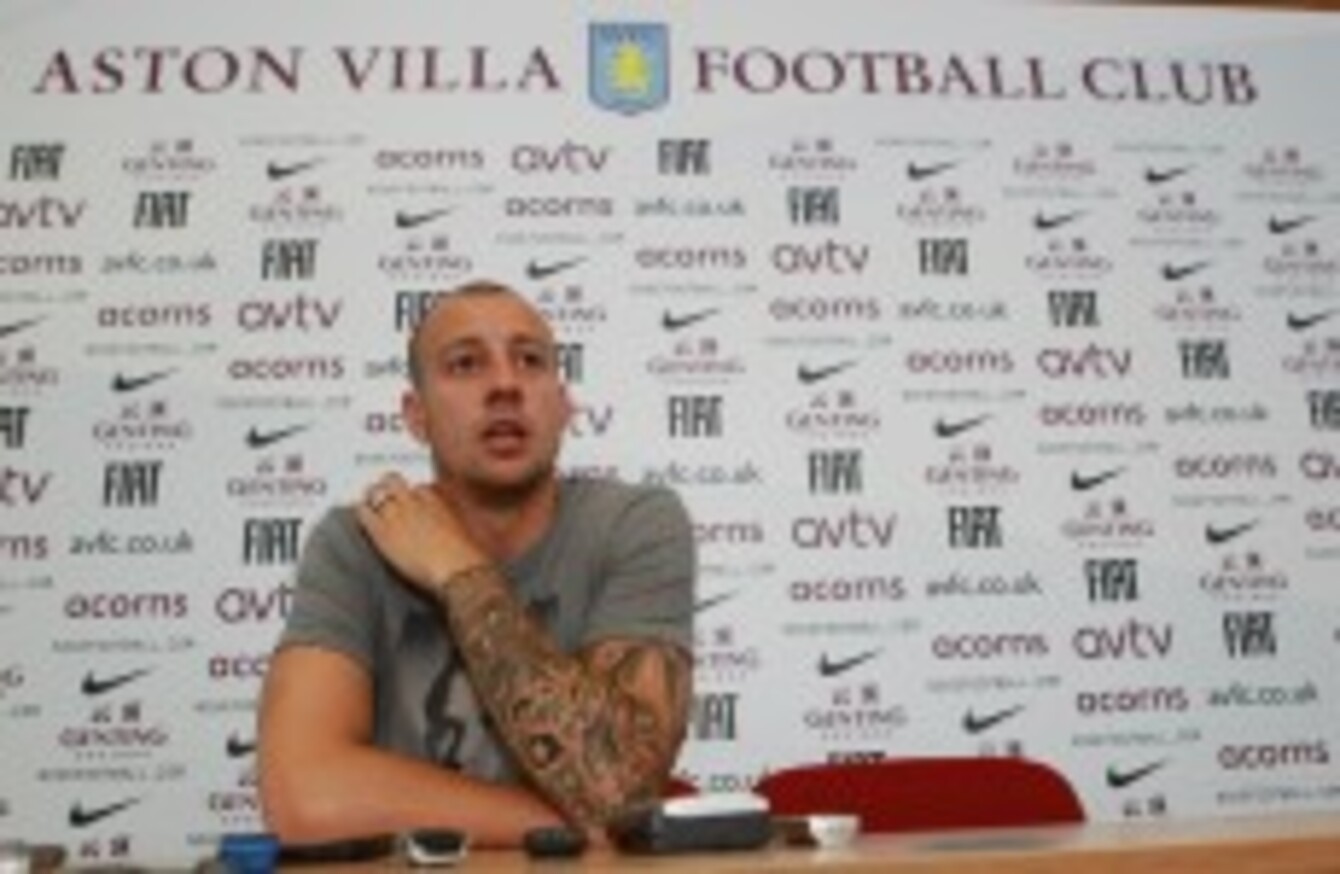 Hutton has refused to apologise for his tackle on Long.
Hutton has refused to apologise for his tackle on Long.
ASTON VILLA DEFENDER Alan Hutton has spoken out for the first time about the infamous tackle he made on Shane Long.
Long was out of action for a number of weeks following the dangerous tackle, and missed Ireland's Euro 2012 play-off against Estonia as a result of the injury, however Hutton insists he has nothing to feel guilty about.
He told the Birmingham Mail:
"Things happen in football. I would never go out and mean to hurt somebody. It has happened to me before and I just got on with it."
And while Long refused to blame Hutton for his misfortune, West Brom manager Roy Hodgson criticised Hutton, describing the tackle as "wicked".
However, Hutton claims he was not affected by Hodgson's comments:
"It's not a personal thing. But he (Hodgson) chose to say what he said and that's fine, it doesn't bother me in the slightest. I don't tend to read into things. I went to win the ball, the follow through wasn't great. But, like I say, I would never ever go out on to a pitch and mean to hurt anybody.

"I think if you read too much into it, maybe the next time you think, 'Maybe I shouldn't go in for it'."
Long has since returned from injury, scoring the winner in his side's 2-1 win over Bolton, though he is again doubtful for this weekend's game after suffering a leg injury in training.