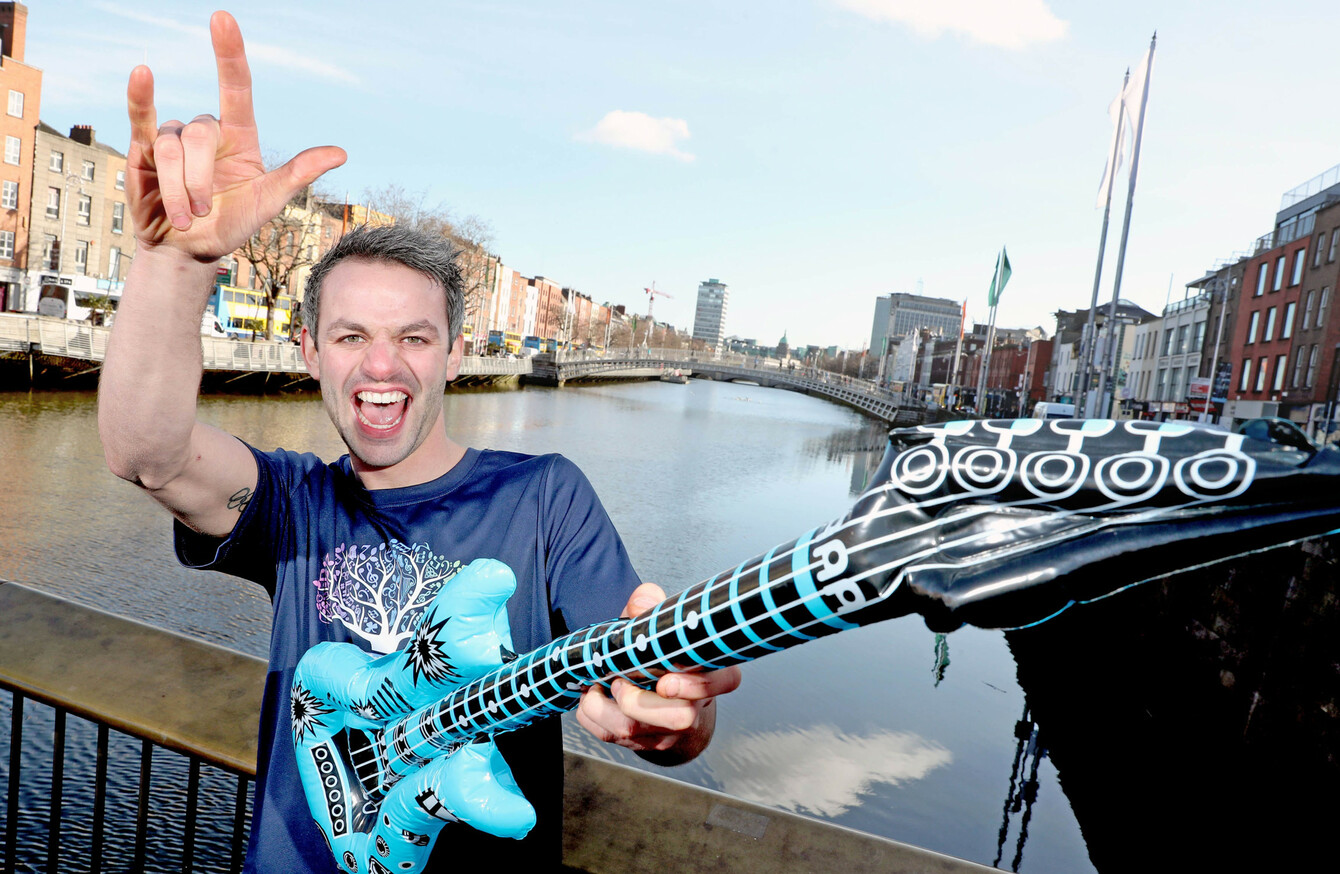 Barr promoting the 2018 Affidea Rock 'n' Roll Dublin Half Marathon, which takes place in Dublin on 12 August.
Image: Marc O'Sullivan
Barr promoting the 2018 Affidea Rock 'n' Roll Dublin Half Marathon, which takes place in Dublin on 12 August.
Image: Marc O'Sullivan
IRISH OLYMPIAN THOMAS Barr has backed plans by the International Association of Athletics Federations (IAAF) to tackle the controversial issue of athletes switching nationality.
The world athletics governing body met last week to discuss a number of problems, including the transfer of allegiance.
"Never before in the history of our sport have we made so many monumental decisions on a single day," said IAAF President Sebastian Coe after the talks.
The new rules will be drafted up for approval at the Council's next meeting in July, and a freeze has been put on moves since last February.
If the changes are ratified, athletes will have to wait a minimum of three years before applying to declare for another country, while they will not be permitted to switch before the age of 20 and a review panel will be established to determine the credibility of applications.
Candidates will also have to show evidence that they have been offered full citizen and associated rights.
At present, there are major concerns over the ease with which athletes can move from one nation to another, often lured by financial incentives.
Having witnessed the impact it has had on international track and field events, Irish 400m hurdler Barr believes the measures are a step in the right direction.
"It was too easy before and it became almost a commercial thing," Barr said yesterday. "It was driven by money and government support.
"So I think it's good that the IAAF have taken the initiative to step in and say it needs to be three years."
"I think it's a really good idea," he added. "If I was to move away to a different country for a year, I wouldn't think I was [say] French or German just because I was living there for a short period of time.
To become part of a nation, you do need to be in the culture for a while. I'm a Waterford man and I've been in Limerick for six or seven years. I still don't feel like a Limerick man.
"So it was a little bit ridiculous that it could happen overnight. I think it's a step in the right direction and it will prevent, especially, European countries allowing Africans [to switch allegiance].
Be part
of the team
Access exclusive podcasts, interviews and analysis with a monthly or annual membership.
Become a Member
"I know some athletes were not happy about it in the Europeans, that it was becoming more of a global event — especially in the middle and long distance events. I think it's good that it is going to curtail that a little bit. Three years is probably a good number to start."
After the disappointment of having to withdraw from the 400m hurdles semi-finals at last August's World Championship in London due to gastroenteritis, Barr enjoyed better luck during the AIT International Grand Prix three weeks ago.
In front of the Athlone crowd, the 25-year-old saw off Victor-Ricardo Dos Santos of Portugal and Great Britain's Seb Rodger to claim the men's 400m final.
"I think it maybe could have gone better but I was delighted with how it went," he says. "I didn't focus on my indoor season at all. I did an indoor 200m and 400m, so I did a little bit of everything just to break up the monotony of winter. So it went really well.
I was close to my indoor PB [Personal Best] from a year or two ago. If I had a clearer run… I got checked a little bit by Santos on the back straight, so I had to ease up to overtake him on the final straight. If I didn't have to slow up there I could have been a little faster, but that's indoor racing. There are a bit of tactics involved as well."
The main focus in 2018 for the man who finished fourth in the 400m hurdles at the Rio Olympics is the European Championships in Berlin this August, and training will be ramped up during a warm-weather camp in Torremolinos in a fortnight's time.
"Training has gone really well so far this year," he explains. "Because of London, I think I came into this season with a kind of unfinished business. I had a bit more hunger coming into this year, because I didn't get to represent myself on the track really last season.
"I felt it was a bit of a waste, so I don't want to waste this one. I've been injury-free since I started back training in September or October. So far, so good. Going by timing in training, I am on or ahead of where I was before, so I'm still improving session-on-session. If I miss three weeks I could go really hard on the training and burn up or pick up an injury. At the moment I'm trying to get real consistent, solid training done."
The Affidea Rock 'n' Roll Dublin Half Marathon, was launched yesterday by Olympic track star Thomas Barr. This unique running event returns to the streets of Dublin on Sunday, 12 August 2018 for the sixth time. With four distances to choose from, bespoke "must have" medals, music acts at each mile and a finish line concert it has become an annual summertime running tradition offering; Music, Moments, Medals and Miles. To register for the event, go to www.runrocknroll.com/dublin/register