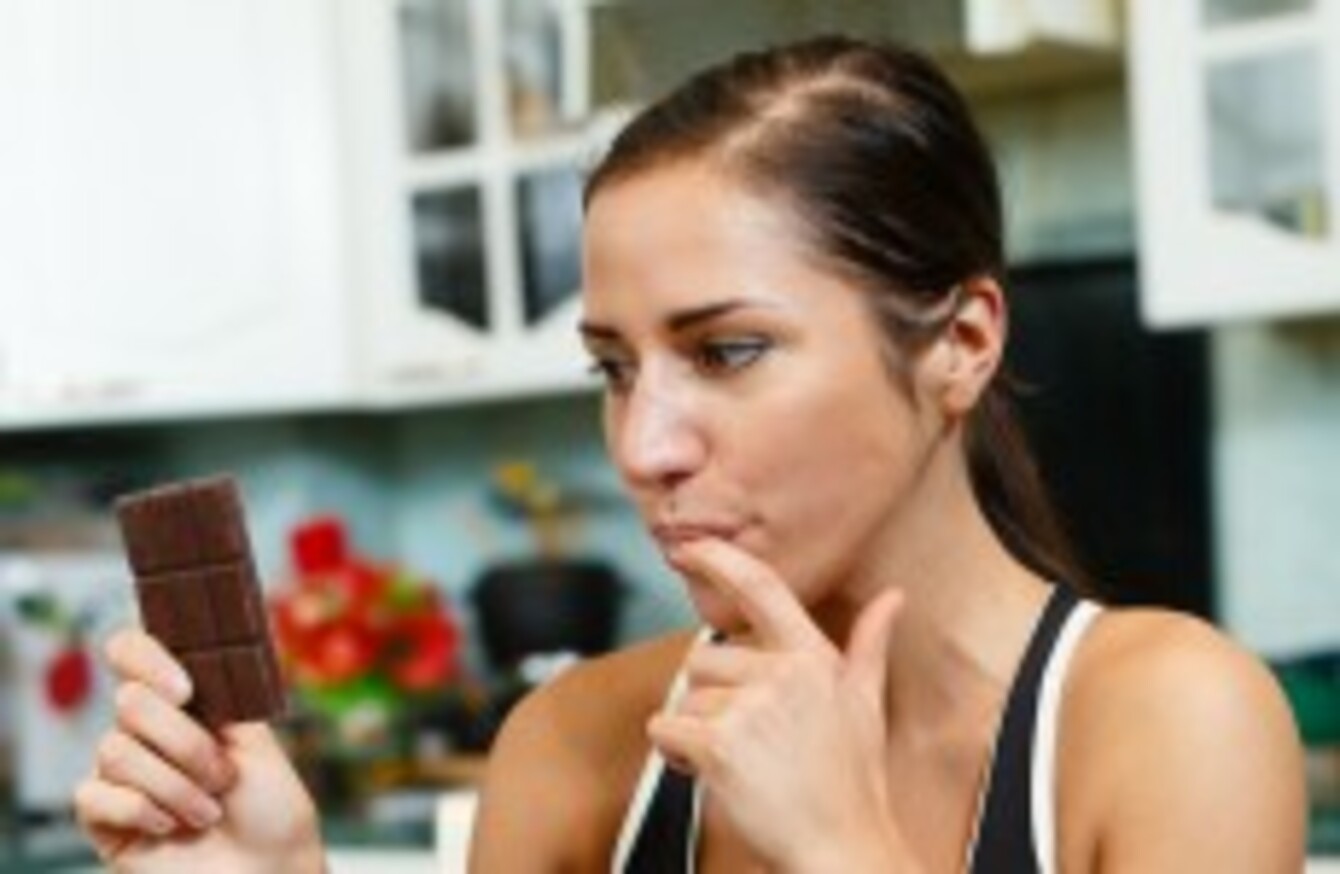 Chocolate-based decisions effect millions of us every day.
Image: Shutterstock
Chocolate-based decisions effect millions of us every day.
Image: Shutterstock
LAST JUNE, TWO rowers (a married couple) set out on a mammoth journey from San Fran to Hawaii – a straight-line distance of 2,400 miles.
What was even more remarkable was what they brought with them to fuel their trip – hardly any carbohydrates, while the bulk of the million or so calories they required to get them across the Pacific Ocean comprised of both fat and protein.
Many experts felt they were on a damage limitation exercise, and with good reason, but for transparency the duo kept a very interesting blog called FatChanceRow which chronicled what they ate and how it made them feel.
"The best endurance athletes in the world – runners in east Africa – eat a very high carbohydrate diet," argued best-selling American Matt Fitzgerald, author of Racing Weight. "Carbs are like super-high octane fuel for athletes." The mission looked doomed before it began.
So it was perhaps surprising that one of the rowers, Sami Inkinen, fired out this update after a month at sea: "I'm eating no sugar and less than 5okcals of ANY kinds of carbohydrates per rowing hour each day. The diet part seems to be working very well and I've proven (to myself) that all the sugary crap that we are marketed is not necessary for ultra-endurance performance."
Bearing in mind a typical American diet is carb-heavy and the energy split between the food groups is roughly as follows: 50% carbohydrates; 15% protein; 35% fat.
In contrast, in Inkinen and his wife, Meredith Loring's day-to-day diet, their energy sources were primarily fat and protein: 10% carbohydrates or less; 20% protein; 70% fat.
There were NO processed carbohydrates, energy drinks, beers, gels or sports bars. All their food came from real, whole food sources. The result? They broke the world record and reached land after 45 days.
"We see this adventure as a way to prove that you not don't need sugar in real life, but you also don't need it in exercise," said Loring in Honolulu. "We don't have sugar crashes any more, so we don't have to eat as often. We no longer have to rely on gels every 30 minutes."
Barry Murray, an Italy-based Irish nutritionist works with one of the biggest professional cycling teams in the world (BMC Racing team) and he saw their success as a triumph in more ways than one.
"Totally, this is what I've been looking into for the last few years. Endurance, and particularly ultra-endurance, that's the thing people first need to decide – going for a 10k run or cycling for an hour is fine, but I'm talking about ultra-distances – like this distance across the Pacific, and if you can become fat adapted and make your body better and more efficient at using fat as your primary source of fuel it boosts everything; performance and health, it has a lot to do with fat, but it's not a case of eating loads of sausages and rashers."
Becoming fat adapted essentially means training your body to use fat is its primary fuel source and that, says Murray, could take over a year. It took Inkinen and Loring over six months — and they were endurance athletes all their lives, so it's not an easy procedure.
Depressingly (especially for those who thought fry-ups were now good for us) a marathon is roughly the lower limit event by which you can feel the benefits of this. "I'd say that's the starter point for when this high-fat diet works, yes," says Murray.  "It could work for shorter distances but there's a lot more around that you have to do. In terms of the first endurance distance by which it could be very beneficial, I'd say it would be a marathon.
"But this doesn't happen overnight. It's a gradual adaption, if it's guys who've been training long distances for years, it takes around six-12 months to change your metabolism. The real basics of it are really upping your fat intake, and lowering the carb intake. I've clients I've been working with over a year and we're still working at it, so it's not such an easy process."
tldr
Fat is a great fuel source but the event needs to be at least a marathon, or the equivalent
To train your body to use fat as a fuel source could take at least six months
Carbs are still a great fuel source and used by the world's best athletes
But they are fast becoming yesterday's news when it comes to endurance sport
Eating all around you before an event less than a marathon is NOT the way to go
Fat adaptation is a process by which you train you body to use fat as its main fuel source
There are many factors that affect how quickly you will adapt
The benefits extend to more than just performance, with health benefits also reported