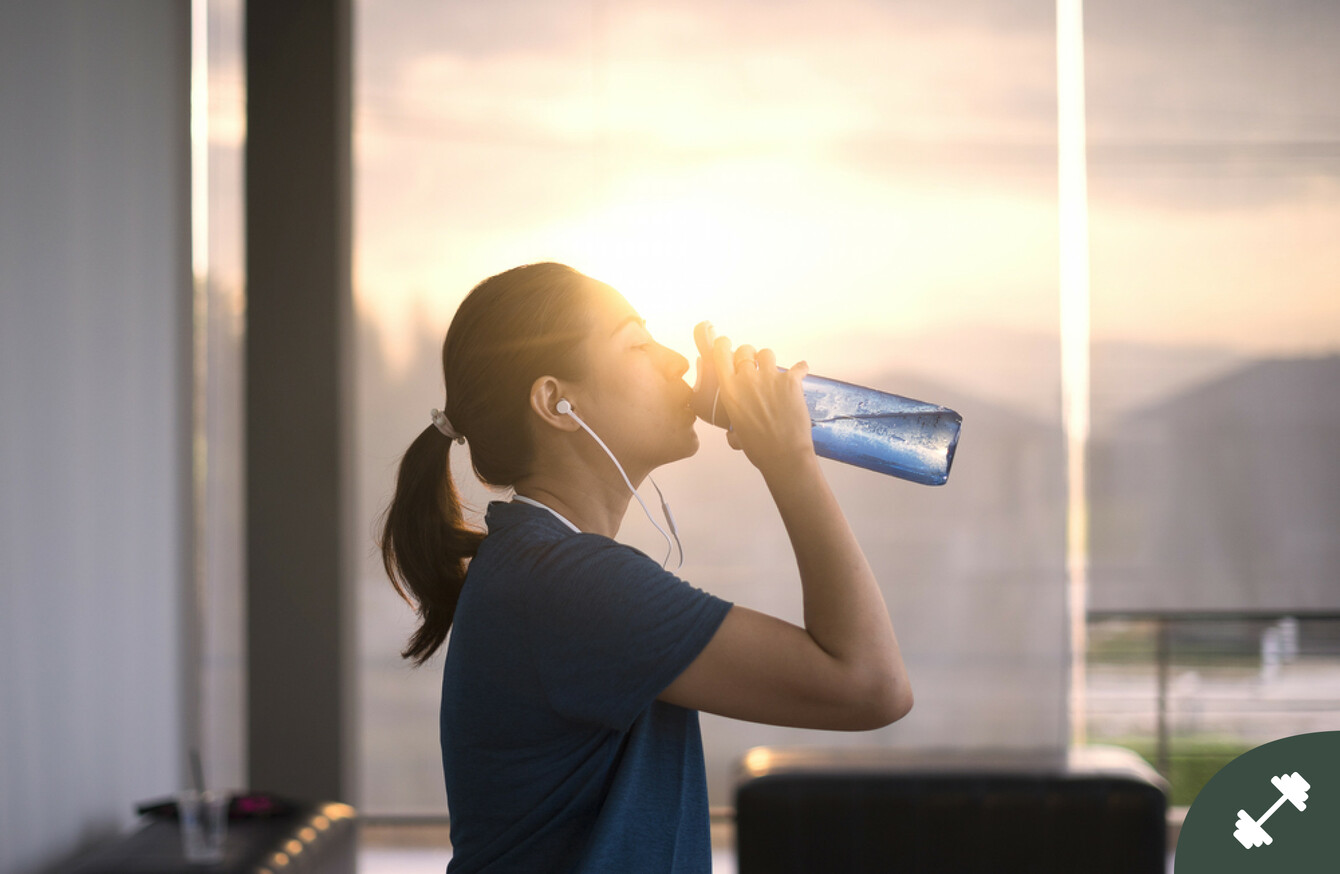 Image: Shutterstock/theskaman306
Image: Shutterstock/theskaman306
IT'S ABOUT THAT time of the year again when summer holidays are well and truly in the rearview mirror, the kids are going back to school, and our routines shift towards the more mundane as days draw shorter and the weather becomes colder. 
It's usually around this time of the year where the vast majority abandon the beer garden in favour of the barbell, with the local gym (thankfully) receiving the shot in the arm it so desperately needs in the run up to Christmas.
If you're someone who intends to spend the slightly darker evenings working on your fitness goals, then I have a couple of tips that may be helpful to survive the post-summer onslaught on your local gym.
Remember the main goal is to get a training effect
Unless you're training for a sports-specific goal (in which case why were you spending your summer in the boozer?), your training in the run up to Christmas will probably revolve around generally looking and feeling better, rather than a precise performance metric which you are measuring.
With that in mind don't get super stressed out when your carefully crafted programme means you get to the gym after a tough day at the office to find that literally none of the equipment that you need is available.
Simply remember that the main goal of the day is to achieve a training effect on the desired muscle or group of muscles, open up your mental rolodex of exercises, and achieve that training effect by whatever means you have available to you.
If you need a little help expanding that rolodex there is a wealth of knowledge available online.
While this may seem like an obvious enough tip to bear in mind you wouldn't believe the amount of people I encounter on a weekly basis who believe that the key to training is selecting the correct exercise to get a desired effect.
The reality is that exercise selection is usually the last piece of the puzzle that slots into place after considering what outcomes you want to elicit in terms of energy system demands, achieving muscular balance, and learned training skills.
I myself didn't realise this until I was about a year into my personal training career and noticed that my clients were making progress in spite of all the last minute substitutions I was making to their programmes due to equipment and space constraints in the large commercial gym where I worked.
Turns out hard training gets results, not magic movements.
Quality over quantity
This isn't just a gym tip, but rather an ethos with which to live your everyday life by.
We live in a culture of consumption which glorifies the idea of 'more.'
We consume more media than ever before, work more hours, eat more food, and attempt to lift more weights, run more miles, or log more workouts in a month than we ever have before.
While the latter is definitely a noble pursuit, it is definitely one which can leave you in a state of overtraining leading to burnout and a general lethargy which is simply not conducive to achieving your goals.
Instead of attacking your winter training plan by jumping headfirst into a 5/6 day split, why not simply aim to have the best quality day one, day two, and day three you can each and every week, everything else being a bonus with a serious emphasis on quality reps, sets, and workout days over the amount we can get done.
The best laid plans of mice and men often go awry, and planning to lift, run and jump every day between here and the holidays is a sure fire recipe for burnout.
If your plan has a 'programme minimum' of 2-3 days quality movement, and the emphasis is on quality, you are far less likely to hit a roadblock such as injuries or an inability to recover fully due to poor fatigue management.
If you feel great having achieved 'programme minimum' then the ergophiles among you may feel free to add in supplementary work.
Know the difference between objective and subjective
At the risk of sounding like a broken record, I feel as though there are a lot of gym goers who may not know the difference between feeling that something is difficult, due to poor sleep, inadequate diet, overtraining, or any of the hundreds of other life stressors, and something being difficult due to it posing adequate levels of challenge outside of ones comfort zone.
While both will result in a challenge in the gym, the latter is the type of challenge which will see you progress in your strength and fitness journey, while the former will only lead you down the garden path towards overtraining and potential injury and disruption to progress.
What is the best way to get around this? Something as simple as a training diary where you monitor sleep, mood, and sets/reps/weights lifted can be a vital tool to keep you on the straight and narrow, doing objectively hard (and good quality) work.
As a handy tip, if you notice the weights you are lifting going down 2-3 training sessions in a row it may be a sign that you need a deload week in order for your body to fully recover.
Similarly, if you are tracking sleep and notice that you are regularly clocking up just 4-5 hours per night and your mood/performance is suffering accordingly, the answer to your problems may be right in front of you.
Knowing the difference between when you're training at a level which is objectively challenging to the level of fitness which you have accrued, and knowing when you are just tired and stressed will give you the information you need to make better training decisions and continue to make progress for longer.
As a hard and fast rule, if a client is absolutely banjaxed due to a lack of sleep or an accumulation of fatigue from multiple days training; the prescription calls for some restorative work in the form of steady state cardio, reduced intensity lifting, or a day almost completely free of eccentric loading populated by movements such as step ups, and sled pushes.
The more you know…
Wrapping up
While a lot more goes into planning and executing a quality training programme than just the three tips listed above, keeping them in mind will surely make your transition back from holiday mode to full-time gym bunny a little easier and more efficacious.
Dean Merton is a Dublin-based strength coach and personal trainer. For more information you can follow him on Facebook and Instagram, or you can send him a direct message here.
You can also see some of his previous articles here. 
The42 is on Instagram! Tap the button below on your phone to follow us!