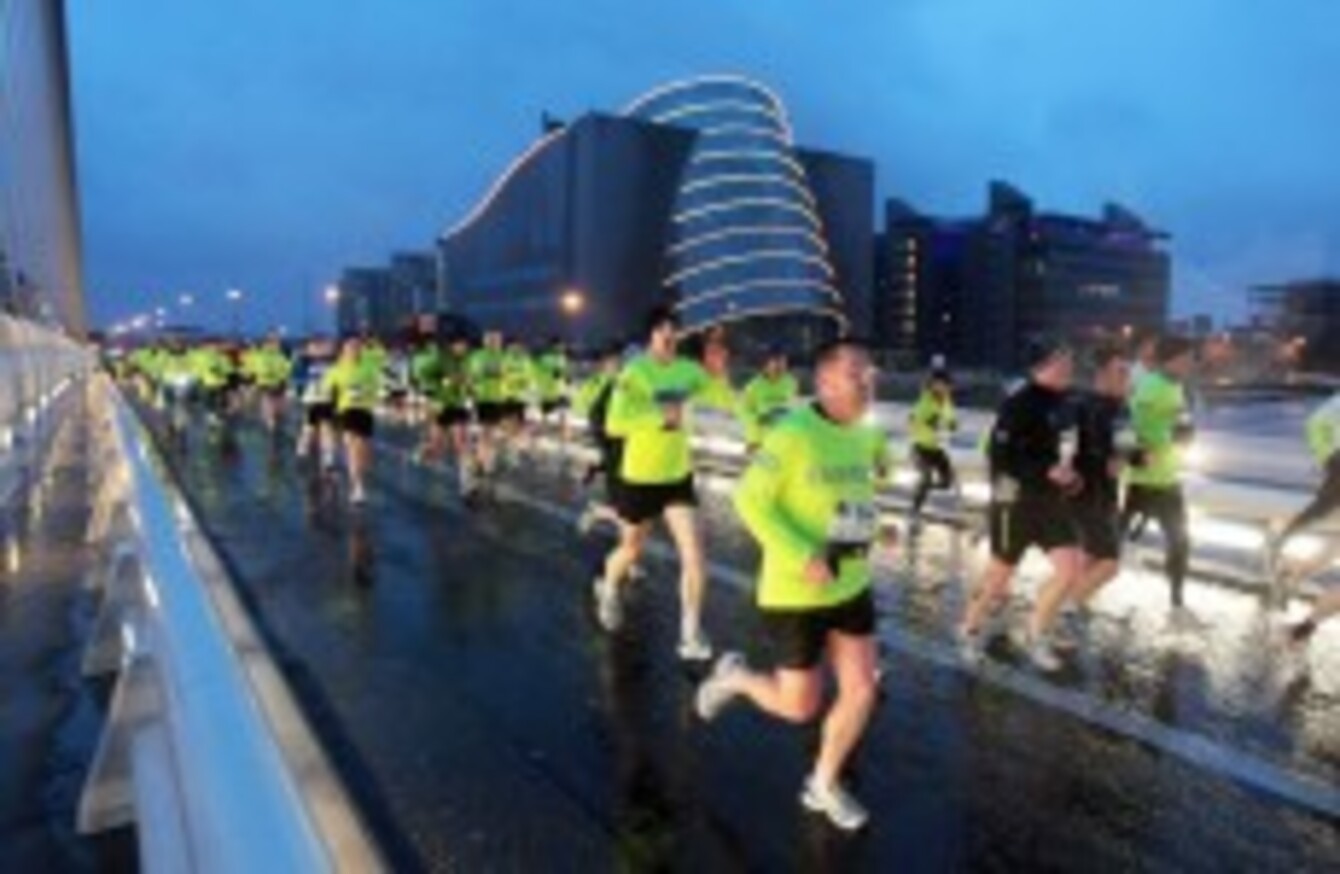 Running has experienced a growth in popularity.
Image: INPHO/Cathal Noonan
Running has experienced a growth in popularity.
Image: INPHO/Cathal Noonan
THE IRISH SPORTS Council (ISC) has found that adult participation in sport here continues to increase and now stands at 47% with personal exercise the most popular sporting activity.
In its fifth Irish Sports Monitor Report the ISC found that while 65% of adults have participated in recreational walking in the previous seven days, running has also seen a significant increase (6% to 9%) thanks to the number of people who are graduating to running as part of their exercise regime.
The increase in participation means that 32% of Irish adults are now meeting the National Physical Activity Guidelines — 30 minutes of moderate intensity physical activity five days a week — up from 30% in 2011, while the proportion of those living a sedentary lifestyle has fallen 1% to 12%.
However, there is bad news from the report with suggestions that young people are abandoning sport and physical activity. While 80% of 16-19 year olds took part in sporting activities in 2011, that figure now stands at 75% with nearly 10% fewer young men involved in sport.
While there were falls in participation in traditional team sports like hurling, football and soccer, individual activities such as dancing, weights and cycling all experienced slight increases.
Speaking at the launch, Minister of State for Tourism & Sport, Michael Ring TD said:
"The growing participation in sport is great news, especially for all the people and organisations who work hard to get more people involved. The report shows that Government investment in sport is boosting sporting activity, and hopefully producing a healthier society".
John Treacy, CEO of the Irish Sports Council said he was "delighted" that sport was playing such a huge role in keeping the nation active.
"These changes are in no small part a testimony to the work of the many sporting organisations who continue to direct and focus their efforts towards inactive groups. The challenge now is to maintain the good work and keep Ireland active."