JIM GAVIN HAS distanced himself from Brian Howard's decision not to line out for DIT in the Sigerson Cup this season.
A fringe member of the panel in 2017, Howard broke onto the Dublin starting 15 this spring and has started each of their three league wins to date.
But the 21-year-old did not make himself available to DIT boss Billy O'Loughlin for Sigerson games against IT Carlow or IT Tralee this season, choosing instead to focus fully on his burgeoning inter-county career.
"I've always said to the players that their life is defined by the choices they make, be that professionally, academically, or sporting," Jim Gavin said after Dublin's five-point win over Donegal on Saturday night.
"I have a dressing room of grown men, and they simply make their decisions based on what is best for their professional, academic or sporting careers.
"It's the same issues that come up every January and February about Fitzgibbon, Sigerson and Trench Cup. I'm surprised we're still playing National Football League games in the last week of January and the first week of February. There is no need for it.
"I think Sigerson and Fitzgibbon are very important competitions. I think it's a great competition, I've been an advocate of it for a long time. You can't play before the Christmas break because of exams, and that's the most important thing for students, to get their exams."
It's 11 years since Gavin stepped into inter-county management with the Dublin U21s and he's witnessed this issue continually crop up at this time of year.
Kerry youngsters David Clifford and Sean O'Shea juggled county and college commitments before both suffered injuries in the past week.
The Dublin boss believes it makes sense to run off the Sigerson and Fitzgibbon competitions in mid-to-late January, with the league being pushed back by a few weeks.
"Some universities and third level institutions do have exams post-Christmas in early January," he continued.
"It needs to be given space. It's simply a matter of pushing back the National Football League games and the hurling. It's a simple solution. But I don't think anyone is listening.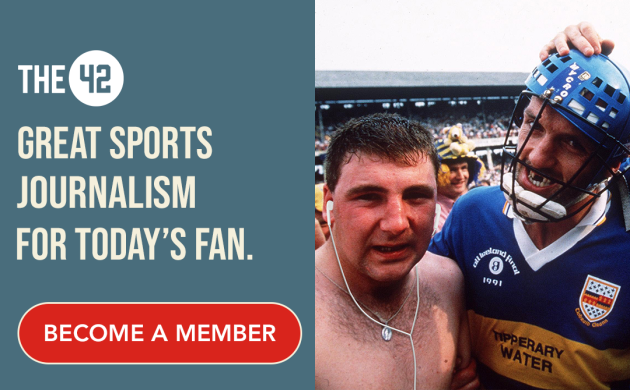 "The demands are too [big]. It is an important competition. It's a great social experience for players. [It's an opportunity] to mix with players from different counties, to be on the road with each other. They're only young once and need to be given the space to enjoy it.
"From the National League we are guaranteed seven games. We seem to sprint through them. It could be tighter, but it is what is it and we are all guaranteed two games for the summer.
"It just doesn't make sense. It is a challenging one I understand for Croke Park – I do get it – to match all the fixtures but maybe some day by accident we will fall into a good system."
Gavin confirmed that Paul Clarke has been added to his backroom team as a coach and that two-time All-Star Diarmuid Connolly has resumed training with the panel.
"He's training away with the squad and partaking in team meetings," he said.
When he was asked if the St Vincent's forward will be involved against Mayo next weekend he replied, "It is a possibility."