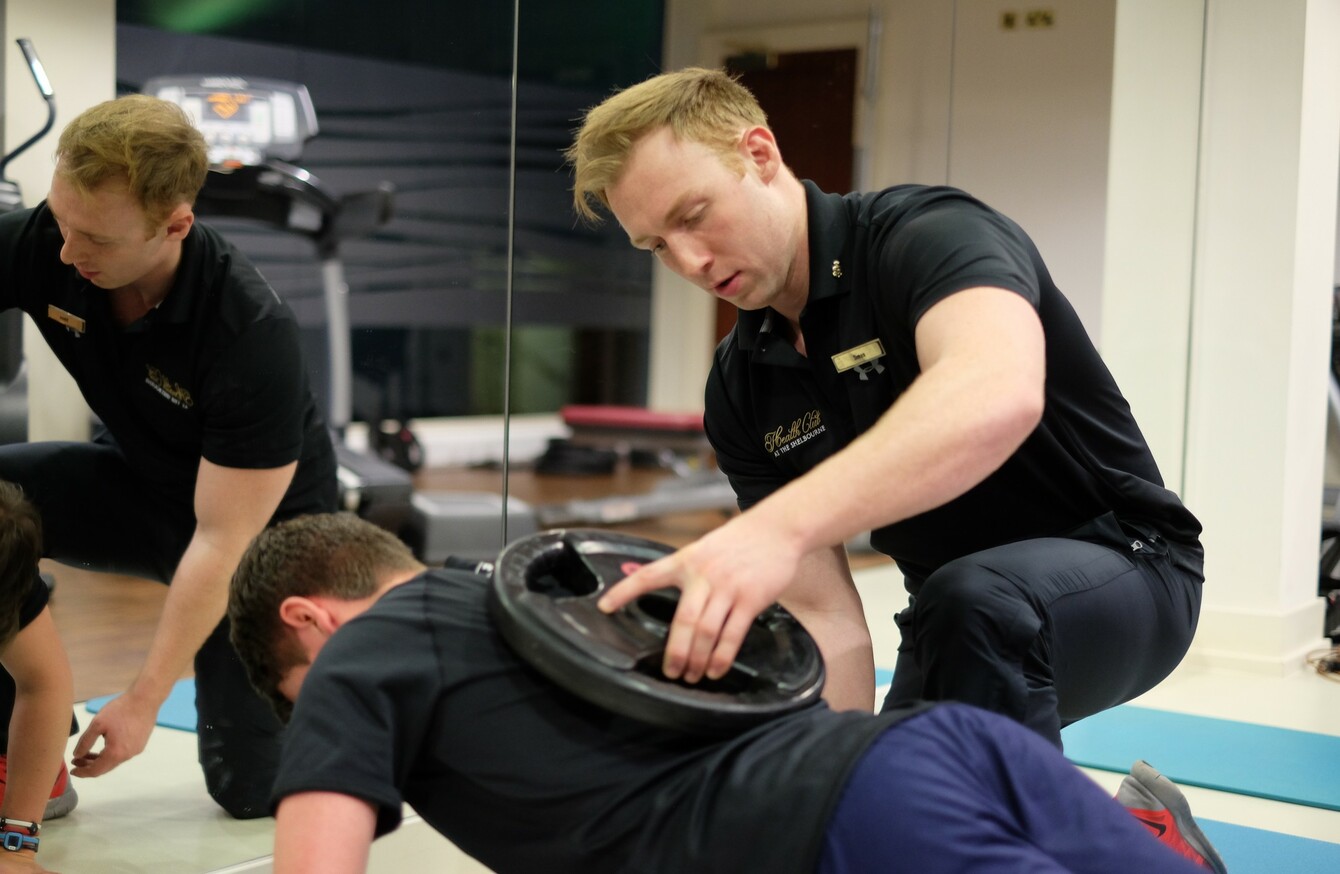 Image: Peter O'Doherty
Image: Peter O'Doherty
IT'S HARD TO believe the halfway point of this programme has already arrived and there are just six weeks remaining.
The weeks have flown by and while the training has been hugely enjoyable, if not strenuous, there's also slight alarm at the rate the finish line is hurtling towards us.
But what is the end goal? I didn't set out on this journey to hit a certain figure on the scales or bench a certain weight. There was no target set.
The vision coming into this 12-week programme with The Shelbourne was to come out the other end equipped to maintain this lifestyle beyond this window.
Of course, results are desirable and the numbers to this juncture have been encouraging but, unlike a programme like Operation Transformation, there is no target to hit every week or month.
If I finish the 12 weeks having gained just a couple of kilos then so be it, but at least I'll be in a better position to build on that moving forward.
In my situation, weight isn't the issue. Either is body fat. I can afford to put on as many kilos as I like but the focus is on muscle and strength.
There is no cardio involved in my training, I'm as lean as they come. A starting body fat of 6.6% tells its own story – so the results, at the minute, are immaterial.
What is important is progress. For the second month, February, I have been following the same workout each session and the focus has been on progressive overloading.
As always, the workout details are below and the progress is there to see. Physically, you might not notice too much of a difference in body shape or muscle definition but certainly my strength has improved over the last six weeks.
Week 6
I did this once with personal trainer George and twice on my own. Recovery time between each set varied from one minute to two. Each exercise is performed from set one to three before moving on to the next exercise.
Warm-up: Rowing machine (1,000 metres)
Dumbbell bench press (24kg, 5 reps x 5 sets)
Dumbbell single arm row (26kg, 5 reps each arm x 5 sets)
Dumbbell shoulder press (20kg, 5 reps x 5 sets)
Man makers (10kg, 60 seconds)
Dumbbell goblet squat (28kg, 12 reps x 3 sets)
Swissball leg curl (15 reps x 3 sets)
Dumbbell walking lunges (1okg, 24 reps)
Press ups (until failure (40), two sets)
More details on The Health Club at The Shelbourne can be found here. Facilities include an 18-metre swimming pool, sauna, steam room, dance studio and gym furnished with modern equipment.
Thanks to Avonmore for providing Protein Milk.
The42 is on Snapchat! Tap the button below on your phone to add!